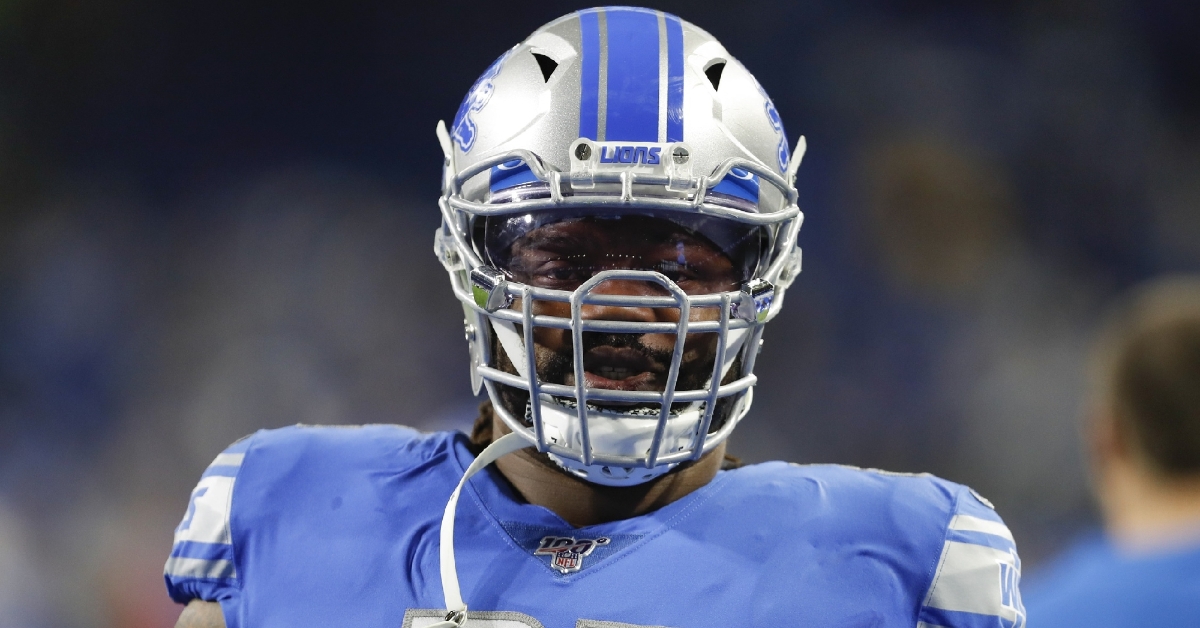 | | |
| --- | --- |
| Should Bears acquire Damon "Snacks" Harrison? | |
---
The Chicago Bears are going to continue to be a team predicated on defense first. Last year, that side of the ball took a step back, but still managed to finish in the top 10 despite the injuries they endured. With a healthy Akiem Hicks back in the mix and Robert Quinn added to the pass rush along with Khalil Mack, this defense should again be a force to deal with this season.
If there were one flaw to circle, the Bears would lack a pure run stopper this season on the defensive line. With Eddie Goldman opting out for COVID health reasons, Chicago will rely on Bilal Nichols to fill the void and produce high. While Nichols is a solid player in his own right, he is no Goldman, and the Bears may need to find a more permanent fixture.
Being that we are this late in the game, it may not be easy, but one name has emerged as a free agent, and the Bears should be looking to nab him. Big man Damon "snacks" Harrison is now on the free-agent market and is looking for a new home. At age 31, Harrison does have some years on his body, but you should get a few strong years out of him.
At 6-3 350 lbs, Harrison is precisely what the Bears could use on their defensive front as he defines a pure run stopper. Drafted out of William Penn in 2012, Harrison spent the first part of his NFL career in the Big Apple playing for both the New York Jets and Giants. He then moved to the Motor City where he signed a two-year deal with the Lions only to be released heading into this season.
For his career, Harrison has logged 484 tackles, 11 sacks, four forced fumbles, 10 pass knockdowns, and one interception. He will not get after the quarterback as Hicks would, but instead, he is a large body whose primary goal is to plug the middle of the field and stop the run. With Goldman out and Nichols unproven, Harrison is exactly what Chicago needs to take this defense to the NFC's top.
Harrison has always been a critical player when on the field as he started every single game from 2013-15 with the Jets. That durability and production continued after going to the Giants as Harrison was ranked 96th on the league's top 100 players for the 2017 season. That is a high enough honor to get on that list, but you can see how good you were when you are a defensive tackle making this list.
Following the 2017 season, Harrison was traded to the Lions in 2018, where he went on to play all 16 games that season. Harrison signed a one-year contract extension ahead of the 2019 season, keeping him in Detroit through 2021. Unfortunately for him, something happened, and his time in Detroit ended two years sooner than he thought, making him a free agent? So, what was the reason?
I don't think it was health or injury-related because he was a durable player his entire career. Could it have been money related? Sure, but his extension wasn't that much, so I am sure the Lions could have done something to keep him around. Was it his attitude in the locker room? Who knows, but what we know is that Harrison is no longer on the Lions, and I would expect teams to pounce on him soon.
Chicago needs to be one of those teams. Look at the Bears division. The Vikings have a great defense but lost their defensive tackle Michael Pierce the same way the Bears lost Goldman. Green Bay has been without a true defensive tackle since B.J. Raji was cut, so both teams may be in the mix to discuss Harrison. Chicago needs to be on that list also and quite frankly, they need to beat them to it.
The Bears defense will always carry this team, but missing Goldman upfront will hurt against the run. Adding Harrison will not only take care of that now but could take care of that long term as they could elect to bring him back beyond this season and pair him with Goldman next year. Can you imagine Goldman, Harrison, and Hicks upfront with Mack and Quinn behind them? I know if I were a quarterback, I would be taking shelter immediately.
Harrison will be out of work beyond week one as the season kicks off on Sunday. However, he may not be out of work much beyond that. What are you waiting for, Chicago? Pick up the phone and offer snacks some nice snacks.
Upgrade Your Account
Unlock premium boards and exclusive features (e.g. ad-free) by upgrading your account today.
Upgrade Now