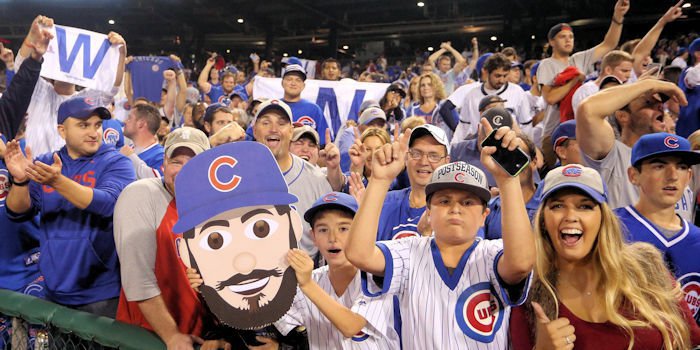 | | |
| --- | --- |
| Tennessee Smokies named top Double-A organization by Baseball America | |
---
| | | |
| --- | --- | --- |
| Sunday, December 9, 2018, 5:24 PM | | |
SEVIERVILLE, TENNESSEE - Baseball America, a leader in Major League and Minor League Baseball coverage, has announced their annual Bob Freitas Award winners. The Tennessee Smokies have been named the 2018 Bob Freitas Award winner for the Double-A classification. The Bob Freitas Award recognizes organizational excellence, and has been presented by Baseball America annually since 1999. Baseball America selects one organization from each classification level of Minor League Baseball.
"We are honored to be chosen for the 2018 Bob Freitas Award," stated Smokies President and COO, Chris Allen. "This award is a testament to the great staff, fans, and the uncanny support of our community."
In 2018 the Smokies saw 308,069 fans come through the gates of Smokies Stadium, averaging 4,668 throughout the season. Also in 2018, the Tennessee Smokies oversaw major renovations with their state of the art Locker Room and Performance Center for the players. The development of the new training facility, known as the Performance Center, includes a 6,800 sq. foot building addition containing 3 batting cages. The moveable cages and removable turf allows the facility to be available for special events in the off-season.
"We are excited to be selected for this prestigious award by Baseball America." added Smokies General Manager, Tim Volk. "We can't thank our staff, fans, and everybody involved with the organization enough for their support and hard work."
The Smokies fans were able to see former Smokies star and current Cubs third baseman, Kris Bryant, on a rehab assignment in 2018. Bryant was able to thrill the 7,613 fans who came to Smokies Stadium with a towering home run over the left field wall. The Smokies also saw 8,099 fans come through the gates for Kids Takeover Night on July 28, 2018 where Wynton Bernard hit a ninth-inning walk-off grand slam.
The Smokies will kick off the 2018 season at home against the Mississippi Braves on April 4, 2019. For more information, visit www.smokiesbaseball.com.