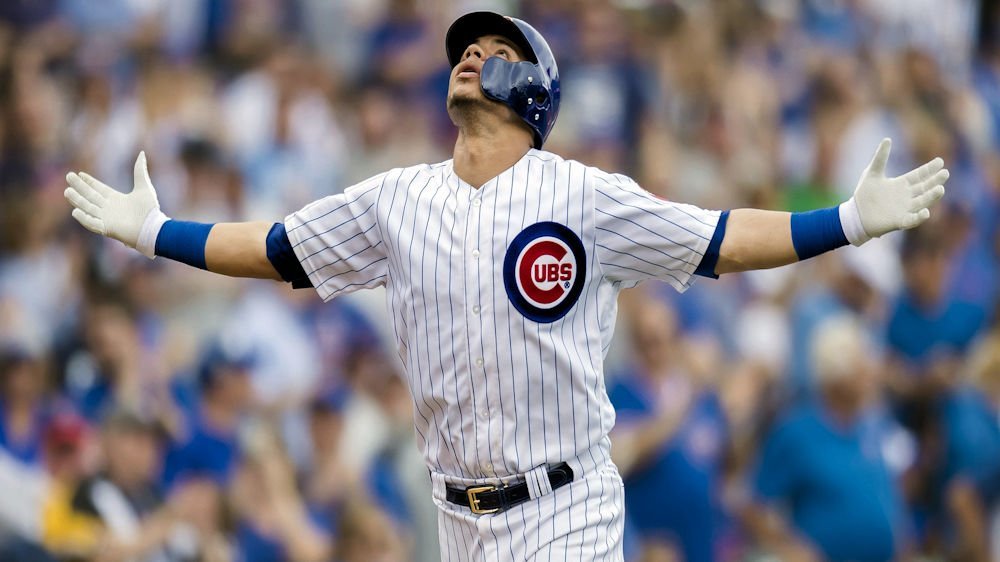 | | |
| --- | --- |
| Commentary: Cubbies will return for MLB Lite | |
---
I, like most baseball enthusiasts, am absolutely ecstatic about the return of MLB, even if it is coming back in an 'MLB Lite" format.
The schedule to be played this year is sort of weird. The Cubs won't see Atlanta, Philly, or Miami. They won't make the west coast swing, visiting Dodger Stadium, nor will they hit home run heaven in Denver. Instead, they'll see action against their division rivals (Reds, Brewers, Cards, and Bucs), playing each a total of ten times. Those 40 games will comprise 2/3 of their 60-game schedule, with the remaining 20 games being spent playing their AL Central counterparts (White Sox, Royals, Twins, Indians, and Tigers) a total of four times each.
I'm all about MLB emphasizing divisional play, though it seems a little odd to think that the Cubs won't play any National League opponents outside of their division. Usually, the 162-game schedule is made up of 47% divisional play, so at least MLB got close on this call. With my recent move to northern Wisconsin, I get a regional sports channel on my YouTube TV package, so I won't even get blacked out when the Cubbies play the Brewers.
My MLB TV subscription will cover the rest- then again, I may get blacked out for Cubs/Twins games, as I'm only 283 miles from Target Field in Minneapolis. I would've even considered venturing to Miller Park for a game this year (254 miles), but alas, fans aren't allowed.
Some of the other rues that have been implemented for the 2020 season make sense. Rather than pitchers having an automatic 15-day IL stint (part of the new 2020 rules from pre-COVID-19 days), both pitchers and position players will have a 10-day IL. The 60-Day IL has now been reduced to 45 days.
Interestingly, there is now also a COVID-19 IL, with an unspecified amount of time. Before returning, any player who tests positive must test negative twice. After the outbreak at the Phillies' and Yankees' camps last week, life should get interesting for the east coast.
I'm still trying to make sense of what the rosters will look like. I caught a blurb on MLB Network last night, which spoke of 40-man rosters with what was called a "taxi roster" of 24 men.
Some of the other rule changes, while necessary, seem way out of place for the game of baseball. Imagine for just a second, Javy Baez playing without being able to spit sunflower seed shells all over the field. The following list of rules is from an article by Derick Hutchinson (clickondetroit.com).
Take the time to read Hutchinson's article as it has all sorts of information that may interest (or baffle) you.
-- Designated hitters will be used in both leagues so National League pitchers can focus on their arms with less time than usual to prepare.
-- Extra-inning games will begin with a runner on second base in an attempt to avoid games going deep into extra innings. This rule will not extend to the playoffs.
-- Position players can pitch without extra restrictions. That might not sound any different from last year, but before 2020 was cut short by the
coronavirus (COVID-19), a rule was set to go into place limiting when position players could take the mound.
-- Pitchers can have a wet rag in their pocket to use instead of licking their fingers.
-- Games cut short by weather before five innings can be resumed at a later date, instead of starting the entire game over.
-- MLB's new three-batter rule for pitchers will be enforced.
-- Players have to try to stay six feet away from everyone except when that's not possible in the flow of the game.
-- In spring training only, pitchers taken out of games can re-enter at any time.
-- In spring training only, defensive managers can end an inning before recording three outs if a pitcher has thrown at least 25 pitches.
-- No lineup cards will be exchanged before games. MLB will instead use a mobile app.
-- Non-players in the dugouts have to wear masks during the games.
-- Players have to get their own equipment, including rosin bags for pitchers going out to the mounds, pine tar, and donuts for batters on the on-deck circle and players fetching their gloves after their offensive inning ends and they have to take the field.
-- Spitting is not allowed, including tobacco and sunflower seeds. Gum is tolerated.
-- After an out, players are strongly discouraged not to throw the ball around the horn.
-- No bat boys or bat girls. Either team will assign staffers to pick up those duties, or those services won't be available to players.
-- High-fives, fist bumps, and hugs are not allowed. Six feet of distance must be maintained when possible.
-- Everyone is to do their best not to touch their face with their hands, including the elimination of signs and signals that require doing so.
From my standpoint, the most perplexing change is the rule regarding extra innings, which states that each team will begin their half of the inning with a runner on second base. The designated runner will be the player who made the last out in the previous inning. Is it just me, or does this seem like a regression to Little League?
Either way, baseball begins again in less than a week, and for that, I'm grateful. Keep an eye open, as CubsHQ will have detailed game recaps for you, as always. Play ball!
Upgrade Your Account
Unlock premium boards and exclusive features (e.g. ad-free) by upgrading your account today.
Upgrade Now